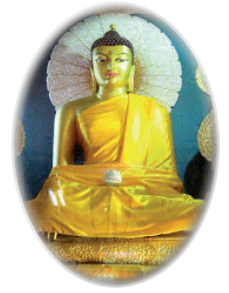 Visakha Puja comes once a year, usually in May or June. It is performed to honor
the birth, Enlightenment, and passing away of Gautama Buddha. (The UN General
Assembly, acknowledging the hope expressed by the International Buddhist Conference
held in Sri Lanka in November 1998, urged that the day of Vesak, the day of the full moon
in the month of May or June each year, be internationally recognized, in particular at
United Nations Headquarters and other United Nations offices.)
Visakha Puja literally means "worshipping on the full moon of the 6th lunar month."
Wat Thai Washington, D.C., provides the opportunity for you to come and join the
ceremony as a part of the annual celebration for the cultivation of meritorious deeds.
Schedule
Saturday, May 27, 2023
9:00 AM Chanting and meditation
6:00 PM Evening chanting and Dhamma talk
Sunday, May 28, 2023
6:00 AM Morning chanting
9:00 AM Worshiping ceremony to three postures of the Buddha
10:00 AM Religious ceremony
10:30 AM Offering food to the monks
11:00 AM Lunch served to the monks
11:30 AM Lunch served to the congregation
12:45 PM Special Sermon in Thai
14:00 PM Religious ceremony, candlelight procession